Griffin Fire and Training Ltd use only tried and trusted, industry approved products for your complete peace of mind.

Fully Integrated Fire Alarm Systems
We conduct a full assessment survey of the premises – providing a completely no-obligation quotation. Because all buildings have very different considerations, we provide a bespoke service that is tailored to give you maximum protection in the event of a fire.
All wiring/cabling is installed by industry compliant electricians, call points are installed in logical locations and within easy reach, smoke and heat detectors are fitted to all floors and control panels are simple and intuitive to use. 
We offer full 24 hour service backup and call-out options with all our systems as well as regular systems checks as required by law.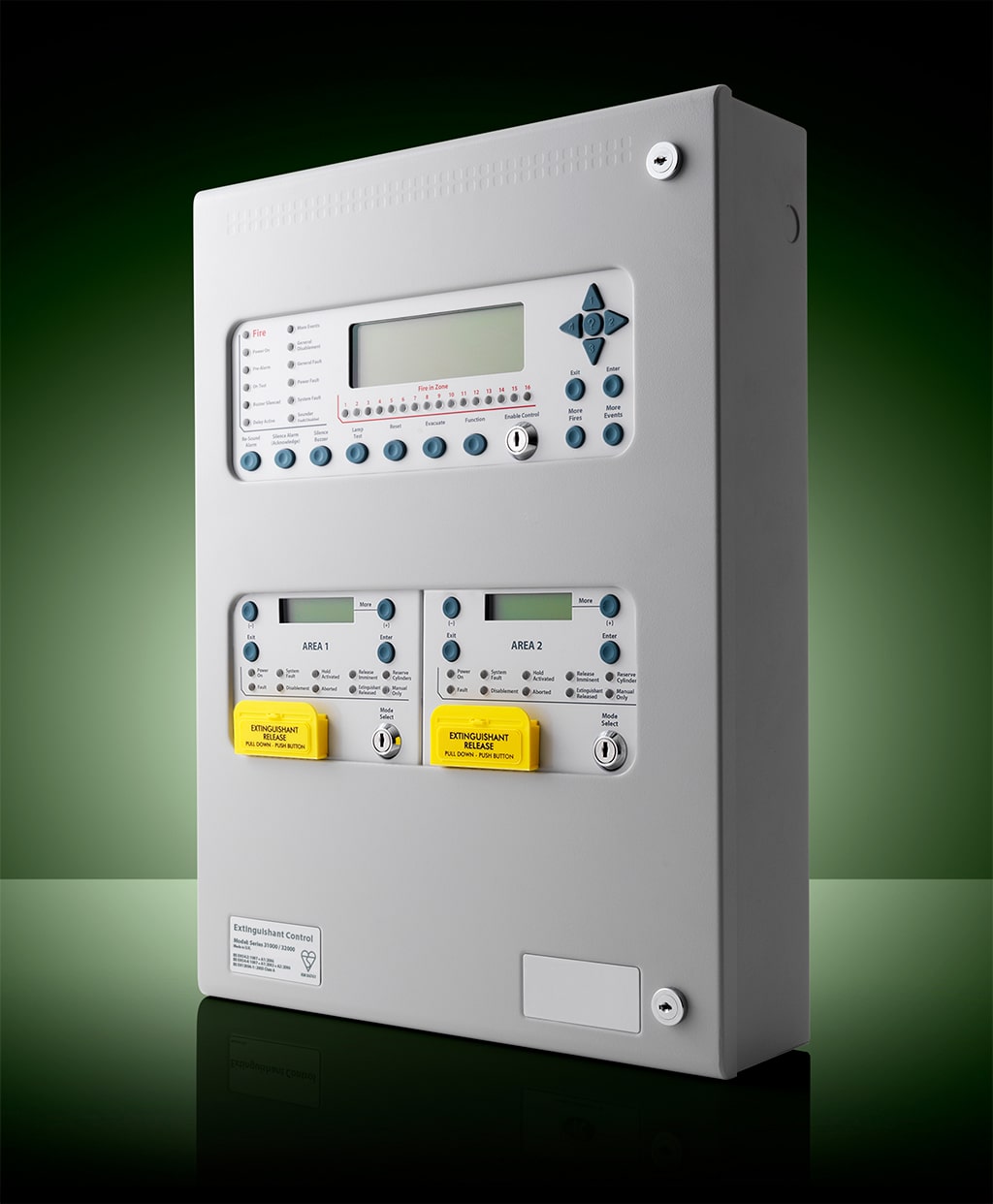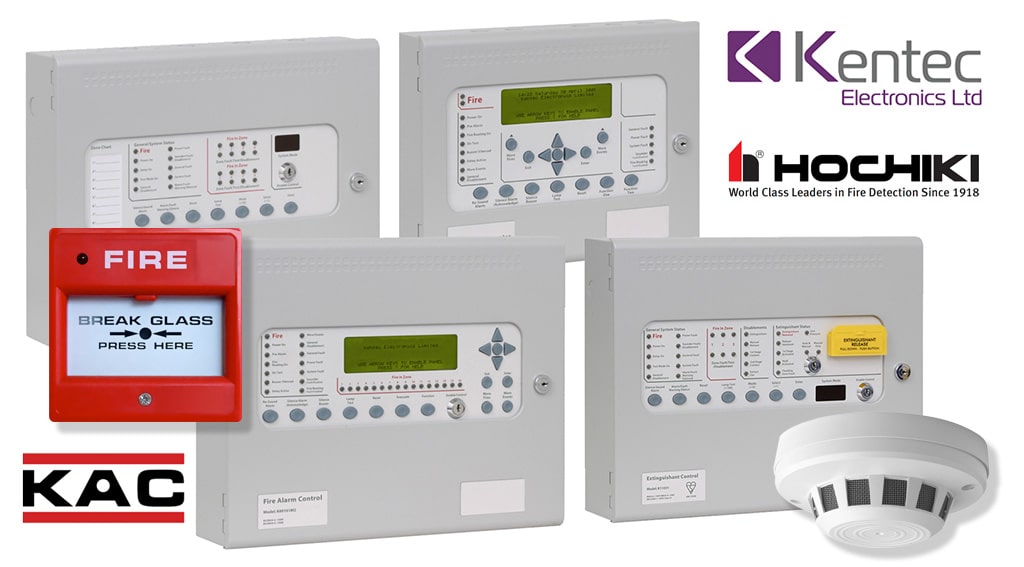 At Griffin Fire and Training Ltd we believe that cutting corners to save a few quid is just not worth it! – Put simply, although you hope never to have to use the fire extinguishers we supply, if you ever did, you need them to work no questions!!! It is for this reason that we insist on using only the best and most established brands. Nothing less will do!
Incredibly, most people just do not know which specific type of extinguisher to use in any given fire situation. We make sure that every designated 'fire official' on site knows the drill to the letter – and all our extinguishers are clearly marked as well as being easy to use.
We also provide regular servicing of all fire equipment as stipulated by law – it is a responsibility of any business to make sure your premises are sufficiently protected and that any appliances are serviced by the recommended date.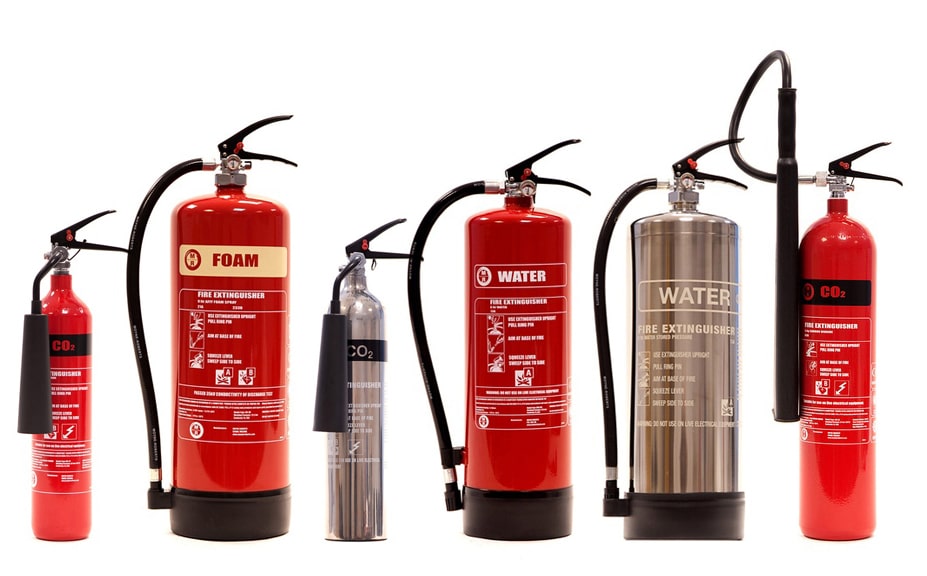 Multiple Variations & Sizes Available
We supply a range of sizes for each type of extinguisher depending on the application. We also offer a Stainless finish if preferred. Ask for details.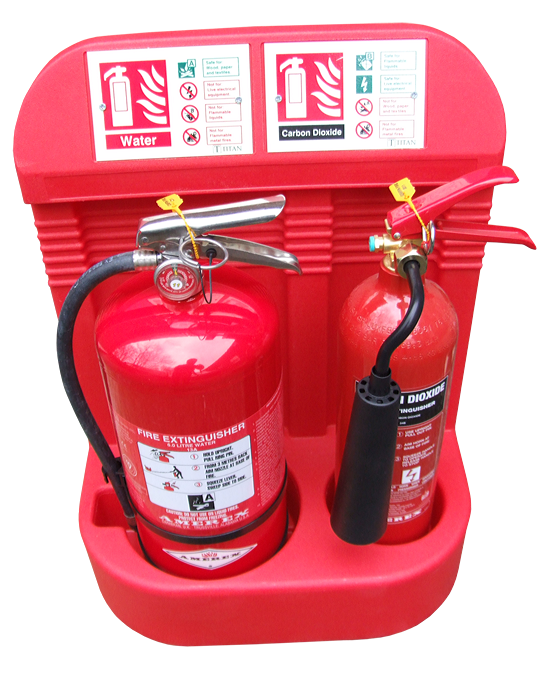 Not sure which type you need? We offer professional advice based on your specific requirements.
(See illustration below for quick reference suitability guidance.)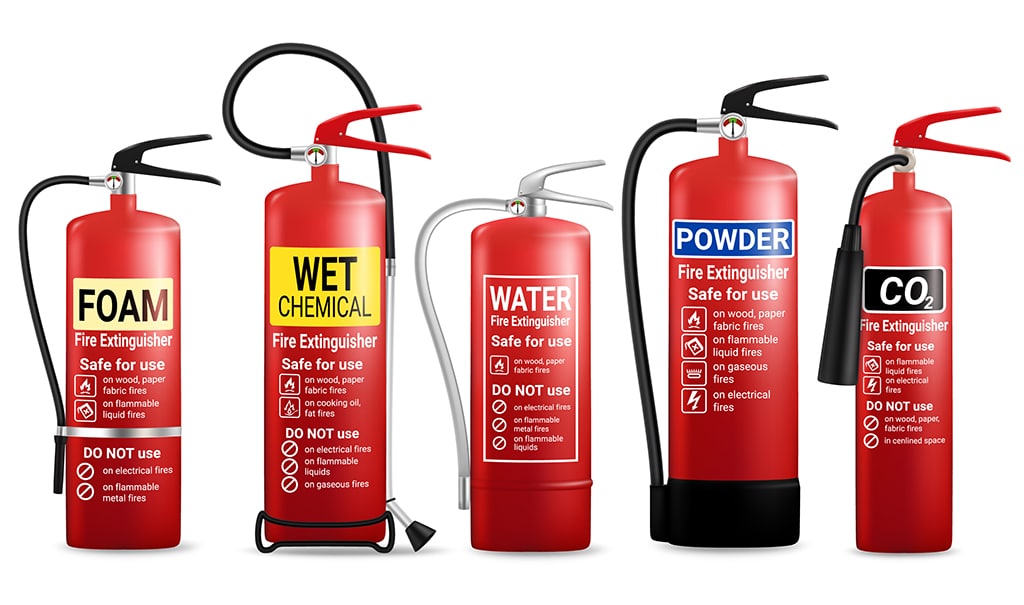 We provide IFEDA Certified Training for delegates for Fire Awareness and Fire Marshall/Warden Training Courses.
Why have Trained Employees ?
The Regulatory Reform (Fire Safety) Order 2005 (The R.R.O), introduced on 1st October 2006, states that is is a requirement for ALL employees to be trained on an annual basis in 'What Action to Take in the Event of a Fire' and 'How to Select and Use the Correct Fire Extinguisher Safely and Effectively'.
It has also been proven that a well trained workforce will not only reduce the risk of fire, but in the event of one, trained employees will respond quickly and effectively to minimise the effects.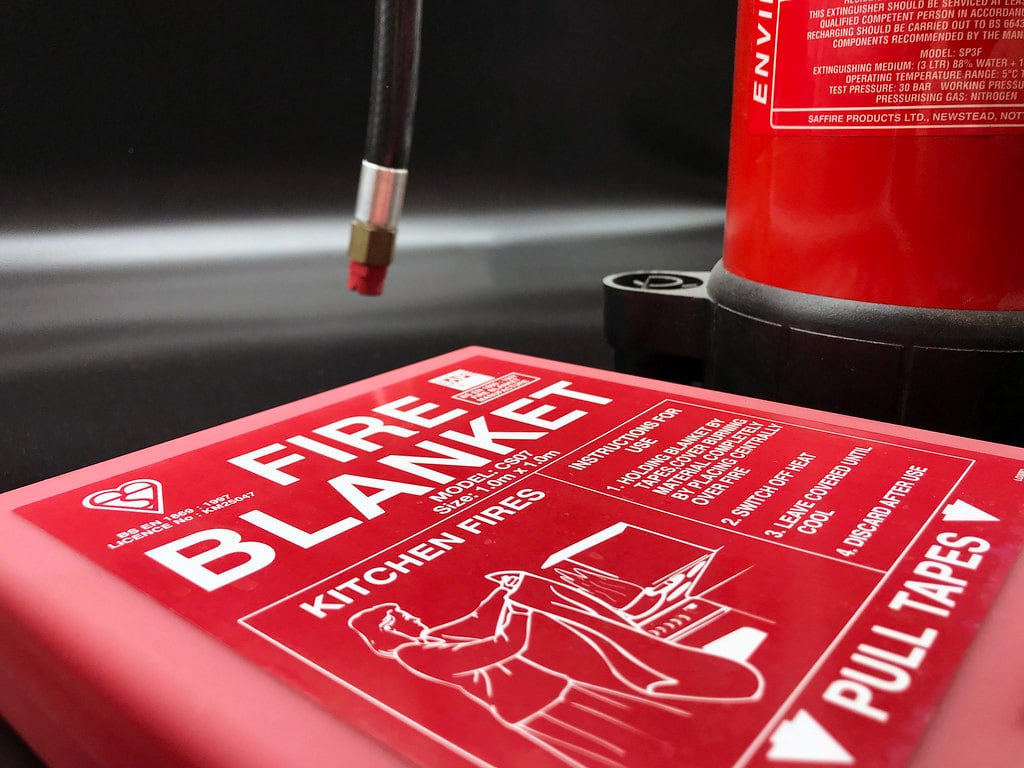 We provide staff training at your place of work for up to 12 people.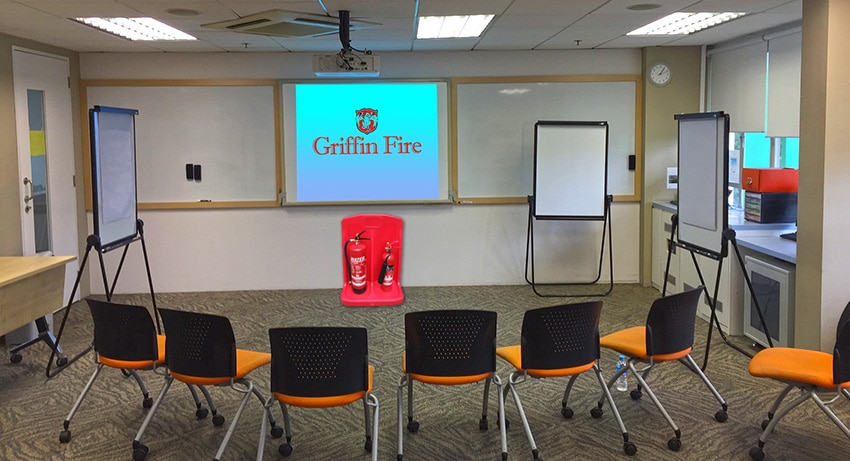 Fire Safety Ancillary Equipment and Signage
With every fire alarm system we provide necessary standard photoluminescent signage – another legal requirement for any business to adhere to fire and health and safety regulations – with many other photoluminescent signage options available.
Other ancillary equipment such as Fire Blankets Extinguisher Stands and Covers also available.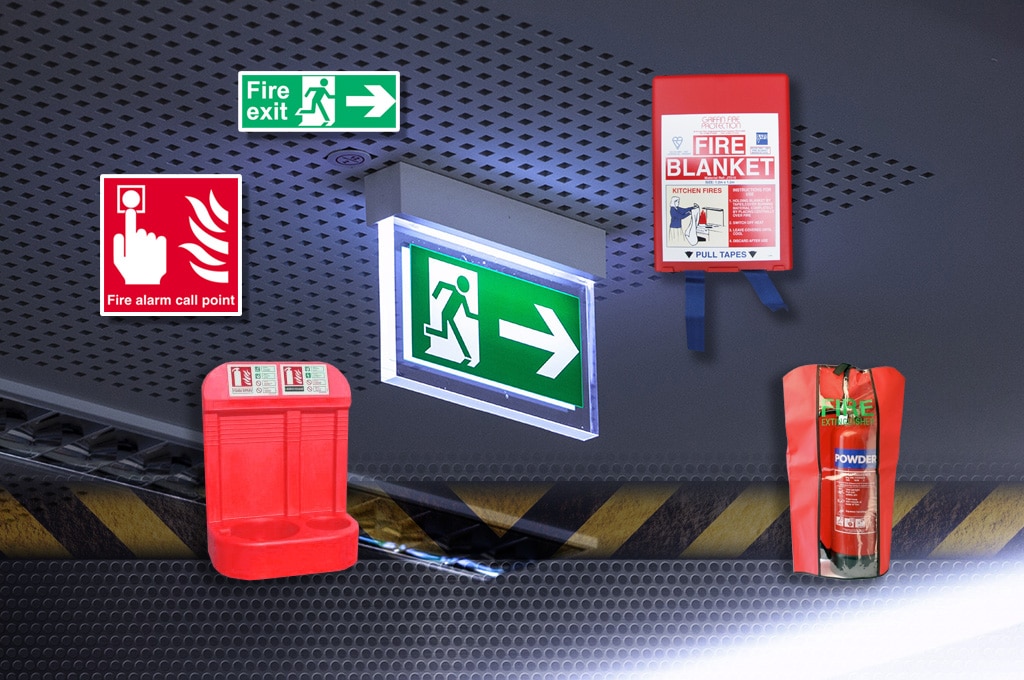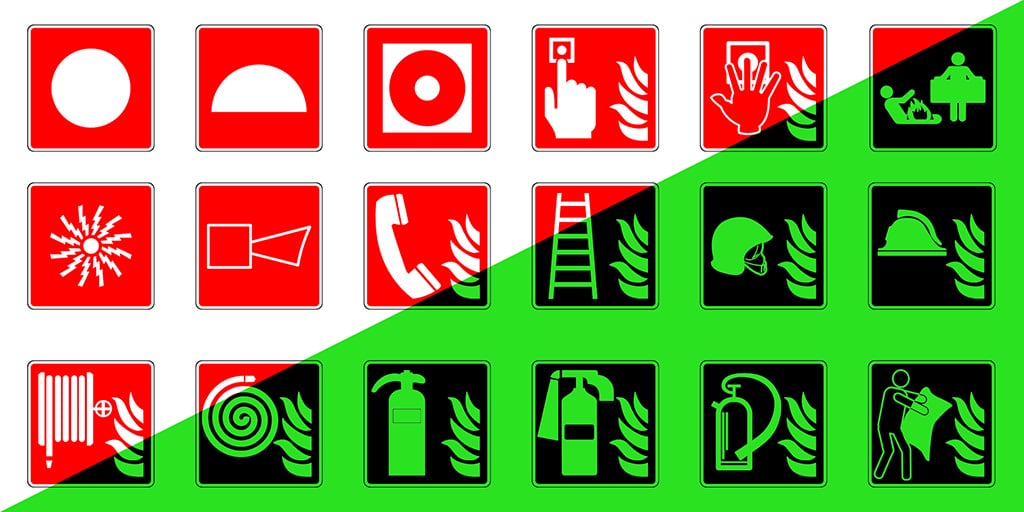 Fire Alarm Zone Charts & Schematic Diagrams
Griffin Fire and Training Ltd are one of few companies who can offer a Fire Alarm Zone Chart design service. Zone charts can be the quickest way to locate a fire in an emergency situation – particularly in larger buildings or premises with multiple floor levels.
Our charts are professionally designed, colour coded for quick reference and are supplied framed and ready to be located at critical locations around the building.